Coming soon podcasts with well known black educators. Watch for our first WUMM 91.1 radio show 10/18
This page will be updated daily by Ailya Petty as partial completion of her Senior Project Spring 2021
Spotlight on famous person of color

Rosa Parks
Born 2/4/1913 -10/24/2005
Civil rights activist
Quote: "I believe we are here on the planet Earth to live grow up and do what we can to make this world a better place for all people to enjoy freedom."
Parks had a prior encounter with James Blake, the bus driver who demanded she vacate her seat.​ ​In 1943, Blake had ejected Parks from his bus after she refused to re-enter the vehicle through the back door after paying her fare at the front. She only ended up back on his bus by mistake.
Weeks after her arrest, Parks was jailed a second time for her role in the Montgomery Bus Boycott.
​Parks was the first woman to lie in honor at the U.S. Capitol. Around 30,000 people came to pay their respects

Harriet Tubman
Birth- c.1820
Death-march 10,1913 Underground Railroad
3 facts about Harriet:
● Tubman's Code Name was "Moses"

● She never lost a slave, and she help about as many as 3000 of them

● First woman to lead a combat assault, she freed 750 slaves leading 150 black

union troops across the Combahee River, SC, in June 1863.

Quote:

"I was the conductor of the underground railroad for eight years and i can say what most conductors can't say; I never ran my train off the track and I never lost a passenger."

Martin Luther king jr.
Born- January 15 1929 Died- April 4, 1968 Civil rights leader
3 facts about martin:
● He was the youngest person at the time to receive a Nobel peace prize (35 years old)

● Dr. King spoke over 2,500 times and traveled over 6 million miles from 1957 to 1968

● The civil rights leader was arrested 29 times and assaulted four times

Quote:

"Rarely do we find men who willingly engage in hard, solid thinking. There is an almost universal quest for easy answers and half-baked solutions. Nothing pains some people more than having to think."- Dr. King.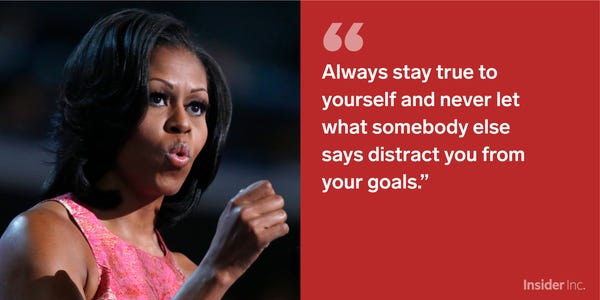 K. Jemisin
Science fiction and fantasy writer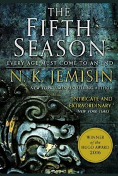 Book pick:
" This is the way the world ends. Again. Three terrible things happen in a single day. Essun, a woman living an ordinary life in a small town, comes home to find that her husband has brutally murdered their son and kidnapped their daughter. Meanwhile, mighty Sanze -- the world-spanning empire whose innovations have been civilization's bedrock for a thousand years -- collapses as most of its citizens are murdered to serve a madman's vengeance. And worst of all, across the heart of the vast continent known as the Stillness, a great red rift has been been torn into the heart of the earth, spewing ash enough to darken the sky for years. Or centuries.
Now Essun must pursue the wreckage of her family through a deadly, dying land. Without sunlight, clean water, or arable land, and with limited stockpiles of supplies, there will be war all across the Stillness: a battle royale of nations not for power or territory, but simply for the basic resources necessary to get through the long dark night. Essun does not care if the world falls apart around her. She'll break it herself, if she must, to save her daughter."
Quote from book:
"Father Earth thinks in ages, but he never, ever sleeps. Nor does he forget." ― N​ .K. Jemisin, ​The Fifth Season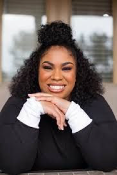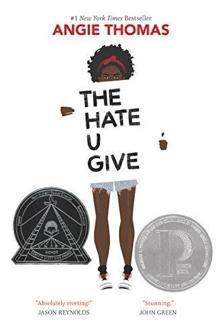 Angie Thomas
Spotlight on The Hate U Give
Adapted into a 2018 film, this novel that made the National Book Award Longlist, tells the story of a teen named Starr Carter, who's the sole-witness to the fatal police shooting of her her childhood best friend. As the tragedy hits national news, her community becomes divided and Starr must decide whether to remain private or to become the public face of a movement.
Quote from the book:
​"That's the problem. We let people say stuff, and they say it so much that it becomes okay to them and normal for us. What's the point of having a voice if you're gonna be silent in those moments you shouldn't be?"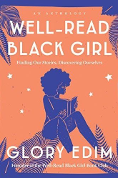 Glory Edim
Well read black girl book club Book pick:
"Curated by the founder of the Well-Read Black Girl Book Club comes this collection of essays—all written by Black women writers—about the importance of representation in literature."
Quote from book: ​"Maya Angelou, and the rest of the inspiring authors I've encountered throughout my life, have taught me that, as Black women, we define ourselves for ourselves."

Elizabeth Acevedo Author and poet
Book pick
"In this novel-in-verse, two sisters—one in the Dominican Republic and another in New York City—learn of each other for the first time after their father dies in the November 2001 American Airlines plane crash."
Quote: ​"But one thing I learned from the Saints,
when the crossroads are open to you, you must decide a path. I will not stand still while the world makes my choices."


Marlon James
Born 11/24/1970 Novelist
Book pick:
"​Tracker is known far and wide for his skills as a hunter: "He has a nose," people say. Engaged to track down a mysterious boy who disappeared three years earlier, Tracker breaks his own rule of always working alone when he finds himself part of a group that comes together to search for the boy. The band is a hodgepodge, full of unusual characters with secrets of their own, including a shape-shifting man-animal known as Leopard.
Drawing from African history and mythology and his own rich imagination, Marlon James has written an adventure that's also an ambitious, involving read. Defying categorization and full of unforgettable characters, Black Leopard, Red Wolf explores the fundamentals of truths, the limits of power, the excesses of ambition, and our need to understand them all"-good reads

Barack Obama
Born-august 4, 1961 44th president of US
3 facts:
​On January 20, 2009, he became the first African American U.S. president.
Barack Obama was awarded a ​Nobel Peace Prize​ in October 2009 for his "extraordinary efforts" at international diplomacy and foreign policy, especially with the Muslim world.
As a state senator, he sponsored and led the passage of Illinois' first racial-profiling law, which requires the police to videotape homicide interrogations.
Quote:
Why can't I just eat my waffle? - Barack Obama

Malcolm X

Born-may 19 1925

Died- February 21,1965

Civil rights
3 facts:
● He helped the Nation of Islam gain popularity -membership grew from only a few hundred at the time to about 75000 in the early 1960s.

● Throughout the years the FBI was following his every move -creepy

● He was once opposed to the idea of integration
Quote:
"We didn't land on Plymouth Rock, Plymouth rock landed on us."